GODDESS OF VICTORY: NIKKE is a sci-fi role-playing game where players must recruit humanoid maidens and command them in various battle modes. Players must go through multiple actions on the battlefield; the diverse game modes of different levels keep players out of boredom, not to mention the well written lore and diverse Nikkes make the whole experience somewhat intimate yet intriguing. The developers revealed that the game would be going through an update on November 24 featuring various additions to the sci-fi RPG.
Servers would be offline for maintenance for the update. There is an expected downtime between 02:00 to 07:00 on November 24, 2022 (UTC +9). The following are official updates from Level Infinite, the developer behind GODDESS OF VICTORY: NIKKE, :
New character: SSR Nikke Laplace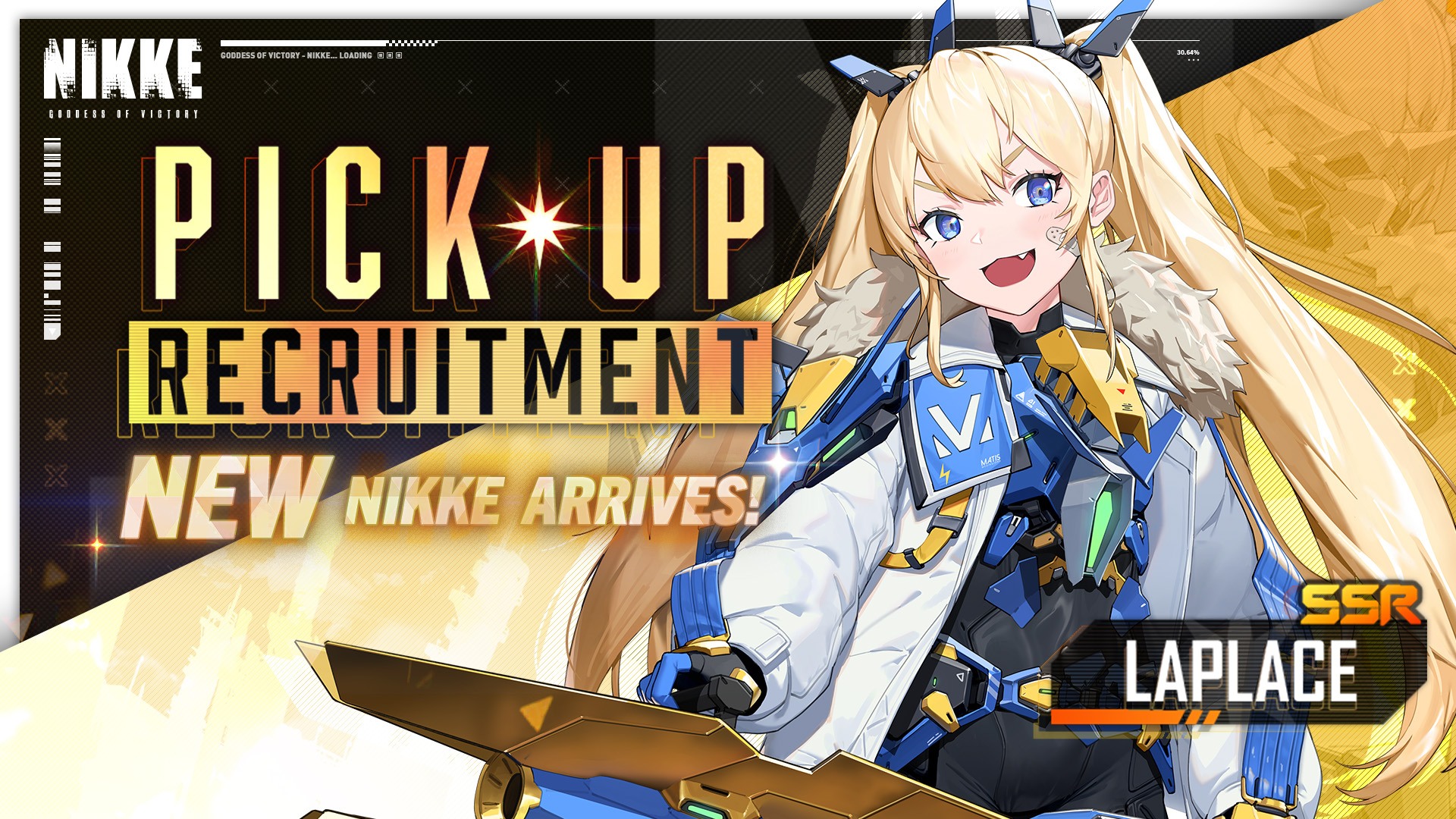 Class: Attacker
Weapon: Hero Syndrome (RL)
Manufacturer: Missilis
SSR Nikke Laplace is a new character that will be added in the upcoming update. Just like the previous recruitment gacha, players will have a 4% chance of acquiring SSR Nikkes through the Special Recruit and a 2% chance for Laplace, alongside getting Gold Mileage Tickets white recruiting in Special Recruit. Players must exchange 200 Gold Mileage Tickets in the Mileage Shop for 50 Laplace Molds which they can use later on to acquire Laplace.
The recruiting duration is from the end of November 24 maintenance till 4:59:59 on December 8 (UTC +9). Players can obtain the character by going to Lobby => Recruit => Special Recruit.
Main Story Update
Chapters 17 and 18 will be made available through the upcoming update giving players access to new main story content. As a player who's stuck at Chapter 9, I would just stare at the screen endlessly and wonder if I could even reach that chapter soon, who knows?
New Events
The latest update introduces two new events – High-tech Toy (Story Event) and Laplace 7-day Sign-in Event, both of which can be accessed through the Event page found by going to Lobby => Event till 4:59:59 on December 8 (UTC +9)
New Commodities
A new character package will be introduced in the Cash Shop through this update alongside a new Mission Pass through which players can earn high-quality molds and Recruit Vouchers. Maxwell's new costume, Mechanic White, can be redeemed once players pass Mission Level 15.