We won't be seeing the Skies in 2022.
Far From Home has delayed the Early Access version of survival action game Forever Skies to 2023. The title was originally planned for 2022 to be released on Steam. This came after an update from the dev blog that can be read below:
■ Early Access Delayed to First Half of 2023
Hi everyone,
As the title says, we decided to move our Early Access window.
We will now be launching in the first half of 2023.
Why? Well in the last month, over 80,000 players played our demo and many provided a mass of positive and constructive feedback. We have decided to take a lot of this feedback onboard now and expand the scope of the game that will launch in Early Access. But to do so, we need a bit more time.
■ What Feedback Steered Us to this Decision
To put it bluntly—we simply didn't expect so much positive attention and feedback from our demo and we're immensely thankful for this. On the surface everything seemed great. 83 percent of respondents rated the demo as 8 out of 10 or above. But when we looked deeper, we started seeing things that a lot of players said they missed.
We're now looking at a much larger influx of players picking up the game during Early Access than originally predicted. So we want to lay down better foundations for more of our core mechanics so everyone can get a much clearer idea of what else to expect from the future of Forever Skies.
■ What We're Expanding
1. Fundamentals of Under the Dust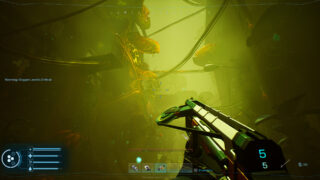 So far, we've only shown locations above the dust. Yet the world that has evolved under the toxic clouds is an equally substantial part of Forever Skies. This is still deep in development so the initial plan was to add this as one of the first major updates in Early Access. But the feedback and questions about what happens under the dust has shown us that we really should have some fundamentals of under the dust in place right from the start.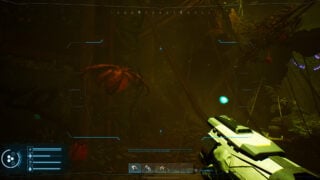 Under the dust is meant to be dangerous, so there are various risk/reward systems we want to put in place here along with notable progression systems. There will also be new mechanics, blueprints and viruses. Now the groundwork for all this will be in place earlier than we planned.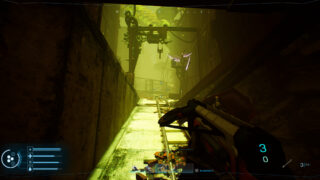 What's more, after seeing how much valuable insight we gathered from our demo, we are now strongly considering publicly playtesting our under the dust gameplay before we add it in. Whether this happens as a public demo, with a closed group of players from our Discord community or in some other capacity is yet to be decided.
2. Deeper Location Variety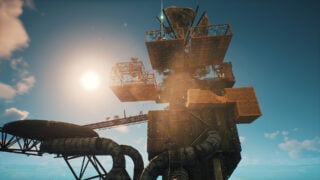 The derelict towers and locations that break through the toxic dust are part of the main exploration loop in Forever Skies. The way our system works is locations are created by our level designers and then put into a pool or database. A procedural generation system then looks at all the available locations and creates a custom map for each player.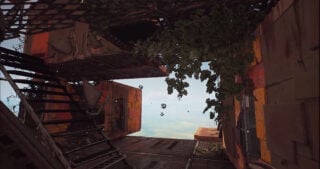 In the demo we only activated two locations and a lot of the feedback was that the game would benefit immensely with more. Our initial plan was always to have more locations at launch and to keep adding more through updates. This is still the route we will go but we have decided we need to ensure our existing locations has much more variety and reasons to explore them.
3. Fundamentals of Airship Damage and Repair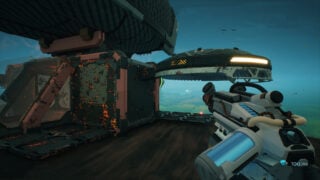 This brings us to another complex system which we left out of the demo entirely: the airship damage and repair systems. Our toxic ravaged Earth is meant to be a substantial threat to both the player and their airship, yet what we have developed right now still needs work, so we opted to leave it out of the demo entirely. And a lot of players noted this was a crucial element they wanted.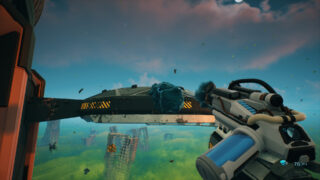 However, we don't want this system to feel like some chore that needs to be dealt with in order to keep playing. Your ship will take damage, that is inevitable. But what we want is to have a system where it allows you to weigh the options. Do I deal with this now or can it wait? Do I prioritize problem A or problem B? This is without a doubt a system that will continue to evolve throughout Early Access, but again, we see that deeper, more solid foundations need to be in place at least from the start.
4. More Airship Customization
The previous point ties in quite a bit with another key element we want fleshed out more—airship customization. This covers quite a few things from the building mechanic as a whole right through to the modules you can build to customize your ship, the various tools you can craft for gameplay purposes, the accessories you can create to personalize your airship and so forth. We want to expand on this list now and add will of course continue to do so throughout Early Access.
5. The Scientific Approach to Survival
Forever Skies is being designed around the idea of "a scientific approach to survival" and our demo only hinted at this. While there are a few elements to this design, our virus research mechanic is the main pillar for this. The final vision is a variety of viruses that are contracted from various sources, impacting your character in various ways. So naturally there will be a need to discover various cures and remedies. On top of that, we plan to add an entire system where you can further research and alter these viruses to give you new abilities and boosts. Some will be tied to enhancing your character while others will be tied to mission progress. This system is also something that will develop and evolve throughout Early Access, so it's important to have a notable foundation in place from day one.
■ Core Features Coming During Early Access
We also want to quickly highlight the features we've already announced that will be added later during Early Access.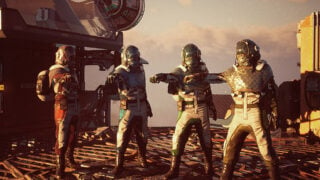 The first big one is co-op, up to 4 players. Everything we design takes into account that at some point four players will be playing. This isn't a feature we're just adding in after the fact. That said, the game keeps evolving and the co-op system we have at this point is very basic. So we know co-op is going to be something we work on for a notable part of our time in Early Access.
A compelling story about how Earth fell into such a state and what our scientists are doing there was also always a big part of the plan for Forever Skies. We just need the time to have enough of our game mechanics locked in place so we can build our story around gameplay. Therefore, the plan is to finish and fully implement the story towards the tail end of Early Access. Underlying elements of our story will be made present at the start while how we roll out the full story is still to be decided (chapters versus one major update).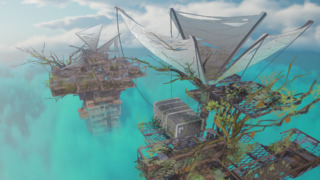 There are also quite a few more features we have in the prototype phase so expect more along with ideas that emerge from player feedback.
■ New Release Window
So, with all of that in mind the team has decided to move the Early Access launch of Forever Skies into the first half of 2023. This way we can launch the Early Access for Forever Skies with a much better foundation which will allow us and our community to better shape the next phases of the game right from the start.
We are saying the first half of 2023 because that is exactly what we have set within the team. We ourselves do not have an exact day picked yet so we're telling everyone exactly what we know. Once we feel we are comfortable and ready, we will announce the PC Early Access release date to everyone.
■ Final Words
We want to thank everyone again for their support and help to get us to this point. And we hope our transparent explanation of everything going on lets you better understand why we have chosen to move our Early Access launch by a few months.
Please do keep talking to us, be it here or Discord which you can join using the button below. We will be doing another AMA at the end of November 2022 and will be collecting questions for it throughout the month.
And in case you missed the news, we also added back our Steam demo after making some quality of life adjustments players asked for that we saw we could implement now along with extending the timer on the open world exploration.
Speak soon.
—Team Far From Home
We hope that this would bring Forever Skies deeper in terms of gameplay as we see the developers are working hard to ensure that player feedback and satisfaction is their primary objective. Hope to hear more from the developers soon!